Introduction of Founder

---
Chan Hung (Principal Chan) held a number of positions in the Education field in the previous years, including the Founder and Principal of a secondary school under the Direct Subsidy Scheme, the Secretary of the Hong Kong Direct Subsidy Scheme Schools Council and the Vice Chairman of the Hong Kong Private Schools Association.
In September, 2009, Principal Chan felt that the under-privileged children's interests were being neglected under the Hong Kong's education system; he then abruptly quitted his job as a Principal in a secondary school, sacrificed his million dollar annual income for the purpose of devoting his time to provide volunteer education services and established the "Principal Chan Free Tutorial World", which specifically provides free tutorial services and other educational support to the under-privileged children.
Principal Chan is a famous children's fiction writer in Hong Kong. His novel "Youth is found in basketballs" obtained championship in the Hong Kong Biennial Awards for Chinese Literature (both adolescent and children literature). He is also a member of the Hong Kong Chinese Literature Micro Novel Research Society, the Secretary of the World Chinese Literature Micro Novel Society, a member of the Hong Kong Writers' Association and the Hong Kong Children's Arts Society, and the chief editor of the adolescent arts magazine "The new teenager bi-monthly magazine".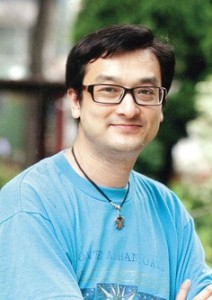 ---